Welcome to TryWORLD's T.V.series
In TryWORLD T.V.series you can see the new episodes when ever you want.This video is the video of the month.You cn watch it and next month there will be questions you can awnser to see witch is your favorite video.Make sure you do that and also watch out for Deffentlee on your way.to see more videos click here.Their are other shorts in this wiki.But soon in about 2 weeks the full episode of The Thing be here thank you so much for being patint and sints you were I will give you a special gift.A new theme song.Each season there will be a new theme song,new places,and new characters.So have fun on this wiki.I not put the Season 2 characters yet.But I did put the season 1 characters and every 2 days,their.Will be new characters.The first character that was discoverd is Cool King.The second character was Tyler and then Brady Brad then Deffentlee and so on.The last characters in Season 1 were the Dark Gang.
The Trystan Show is a TV series for the franchise that started airing on July 2,2014, consisting of animated, 1-2  minute shorts and full-length specials revolving around the TryWORLD,and their are fun adentures too.
== 
Plot
==
Mixels is centered around a world of colorful creatures who can mix and combine with each other leading to hilarious and surprising results. They are comical, mischievous creatures that live in tribes of three. Each tribe is based around something unique. All Mixels known so far are male.
The Cool People are people with cool magic in them.
The Heros are people that save the world.
The Peeps are living things that have different adetudes 
The Navy Gang are a gang that maek everything navy.
The Dark Gang are a gang that make everything dark
The Tell Me Now Gang are is an annoying gang that goes to everyone and says "What are you doing? What are you doing? Tell Me Now. Tell Me Now."
Aspects
There are a few major aspects that appear in nearly every, if not all, episodes of the show. They are listed below.
Title Card
Main article: Mixels (TV series)/Title Card
A title card appears at the beginning of every episode of TryWORLD to date. There are both minor and major differences between all of them, but they always include some variant of the TryWORLD,and often combine that with the main scene of the episode.
Episodes
Main article: Mixels (TV series)/List of Episodes
Season
Episodes
Originally aired (U.S. dates)
Season premiere
Season finale
1
13
The Thing
Stop Deffentlee
2
25
The Navy
The Finale
3
36
The Dark
Stop Deffentlee 2
Trivia
The first episode aired first before The Movie in cinemas on February 7, 2014.
Gallery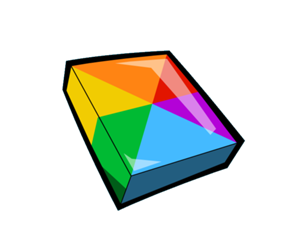 Community content is available under
CC-BY-SA
unless otherwise noted.