Discription
Edit
The Reverse Rock  is a rock that can reverse everything and everyone
...oh and one more thing avoid falling on your face close to it.Don't do what Brady Brad did.
People who live thereEdit
Cool King Top Gard Gards Sidasons Amber Teers Nick Sosomorieonis
Kingdom Color Orange 
Top Color Red Flag Color Pinkish Red Bottom Color Light Green Gate Color Black  Inside Walls Color Dark Green
Cool Kings Room Color Yellow
Edit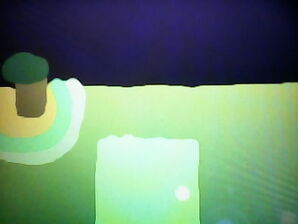 The Dark Gang are Villins and a gang that make everything dark.
Description
Edit
The are the number 1 Villins
Dark King - As the leader, he boses the Dark Gang and let them do his bitting. 
Dark Tyler- He is the Dark King's sidekick. 
Dark T.S.- He is just like Trashey Smithey but he is in the dark gang.
Relationships
Edit
Appearances
Edit
The following list is of episodes in which all characters are seen.
The Dark Problum
The Fanale
Their leader is Navy Brad.
Dark King is a stupid leader of the most wanted villins.
Dark Tyler is a stick figure that has a sword and slices everything Dark King says.
Dark T.S. was first seen in The Dark Problum.
Their all first apperinces are The Dark Problum.
Main article: Dark Gang/Gallery
Community content is available under
CC-BY-SA
unless otherwise noted.